Mines
Diamonds




Bet Amount
Multiplier =
-
x
Win Amount =
Min. Increase on Loss =
-
%
Winning Chance =
-
%
Here you can find a Stake mines payout table.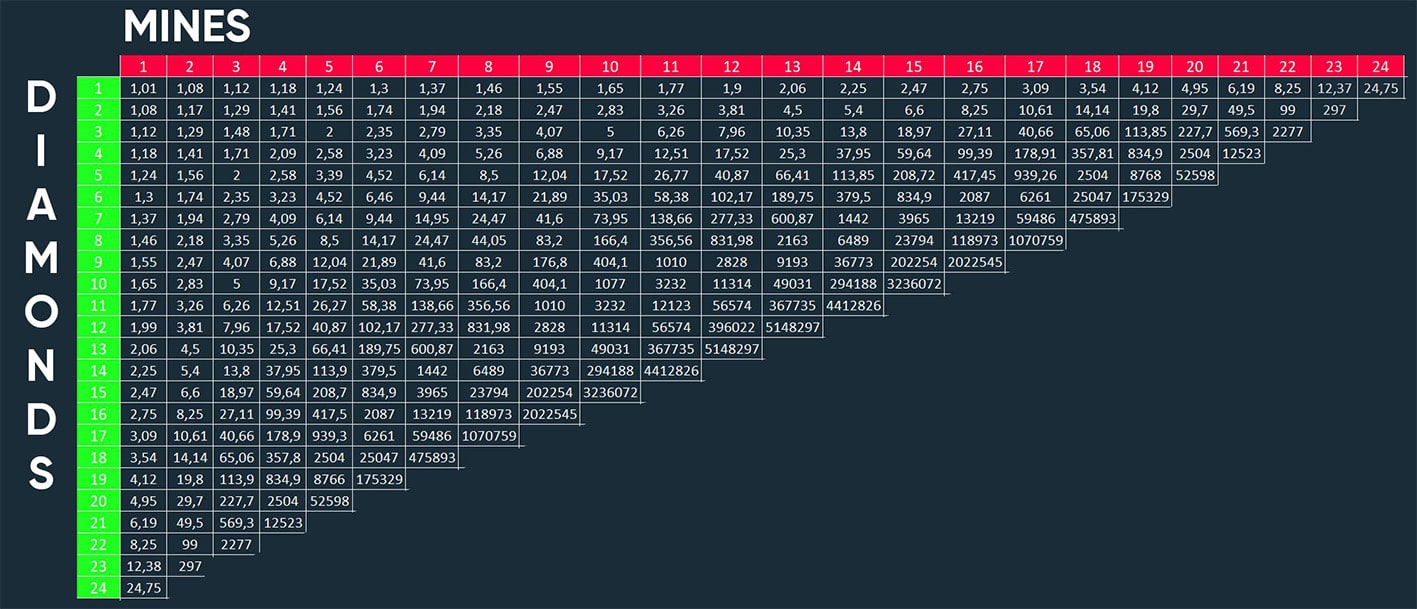 How to Play Mines
The main playing area in Mines is a 5 x 5 grid. You can set your bet options on the left. The maximum bet varies by casino.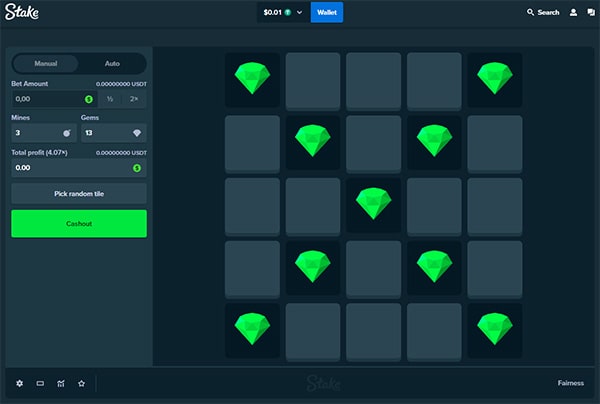 Next, decide how many mines you want in the game. There are 1 to 24 mines in total. The harder it is and the greater the payout, the more mines there are. The positions of the mines will be determined by a random number generator, as with all fair casino games. Click the Bet button once everything has been set up.
After that, you will have to begin revealing each square by clicking on a tile on the screen. It is your responsibility to unlock every tile devoid of a mine. You forfeit if a mine is exposed.
There is a payout for each tile you successfully uncover. You always have the choice to cash out your winnings. For example, if you set it to 8 mines but only uncover 10 tiles because you are pleased with your earnings, you decide it is not worthwhile to risk what you have already won. You can cash out at this point.
Best Crypto Casinos to play Mines
We have reviewed the best MINES gambling sites of 2023 for you.
Check out our crypto casino toplist below!